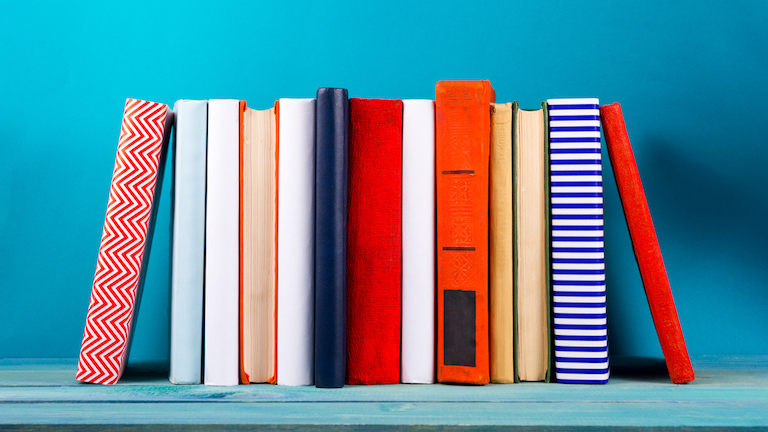 University is an inspiring place. You've got the mentality to learn, a flexible timetable and a bunch of interesting people to debate things with, which makes it the best time to read inspiring books. Our team has each picked the books that changed their outlook for them the most at university.
1. THE PSYCHOPATH TEST – JON RONSON
Jon Ronson reveals the warped and strange world of mental health as he takes us along with him to study psychiatric patients at Broadmoor, high flyers in the boardroom and a host of others. He challenges popular wisdom & opens up an intriguing debate about what 'mental health' really means. You will end up over-analysing everyone and diagnosing half the population as psychopathic, from the girl on the bus to your own parents!
---
2. STIFF: THE CURIOUS LIVES OF HUMAN CADAVERS – MARY ROACH
Mary Roach might be the only author that can make you laugh whilst talking about dead bodies. Through history and modern innovation, Mary Roach tells us a really compelling scientific and cultural tale of what humanity does with its dead & why. She somehow leaves you weirdly enthusiastic about starting conversations about dead bodies and gives a lot of food for thought about your own legacy. I promise it's not nearly as morbid as you think!
---
3. THE IMMORTAL LIFE OF HENRIETTA LACKS – REBECCA SKLOOT
Much more emotional than the other two, this one is half novel half science. It's the story of Henrietta Lacks, the woman whose remarkable cancer cells were stolen by doctors in the 50s and used to produce the HeLa – the most common cell type used in cancer research today. Her legacy transformed the medical world, yet she and her family weren't told until more than twenty years after her death. This books raises ethical and philosophical questions over ownership of what our bodies are made of and the meaning of immortality, through a beautiful and dramatic novel-like format.
---
4. FAHRENHEIT 451 – RAY BRADBURY
I'd describe this text as the original Black Mirror – although it was published in 1953, I feel that it's message is becoming ever more relevant. Bradbury looks at the dangers of state surveillance and censorship in an increasingly technology-centric society. It's a valuable warning against taking rights such as freedom of speech and thought for granted, and a powerful demonstration of the importance of knowledge and education. In a world where girls can be shot for seeking an education, Fahrenheit 451 made me incredibly conscious of the fact that my university education was a privilege, and immeasurably valuable.
---
5. RUBYFRUIT JUNGLE – RITA MAE BROWN
This text is a real snapshot of LGBTQ life in the 70's and is arguably the ultimate coming-of-age/coming out novel – so much so that it set the standard for a huge number of coming-out novels and is now almost a cliché of itself. Tough and fierce, it challenges concepts of relationships, monogamy, sexuality and femininity which even today are still regarded as the norm. A fascinating case study of second-wave feminism and a really thought-provoking text – even if you don't agree with everything that Molly, the challenging protagonist, thinks and does.
---
6. HALF OF A YELLOW SUN – CHIMAMANDA NGOZI ADICHIE
Chimamanda Ngozi Adichie is a fascinating, talented and intelligent woman and I first came across her when someone sent me her TED talk speech 'We Should All be Feminists'. Half of a Yellow Sun is set in Nigeria prior to and during the Biafran War and follows the complex and intertwined lives of several characters. Adichie gives a voice to the novel's Nigerian characters and allows them to tell their stories through her. The underlying themes of the novel are concerned with identity politics, post-colonialism and about who has the right to tell the stories of whom. A thought-provoking and beautiful read.
---
7. COLLAPSE: HOW SOCIETIES CHOOSE TO FALL OR SURVIVE – JARED DIAMOND
This book tells, among other things, the story of how an island civilization destroyed itself by cutting down all of its trees to build giant heads out of stone. While some of its insights have attracted criticism, Jared Diamond presents a link between humanity's past and future that is both fascinating and a bit terrifying. It changed the way I think about my environment and my role in it.
---
8. CONSIDER THE LOBSTER: AND OTHER ESSAYS – DAVID FOSTER WALLACE

Do lobsters experience suffering? Could John McCain have become the President of the USA in 2000? Will a visit to the world's biggest pornographic movie awards permanently ruin your experience of sex? These weren't questions that I'd ever asked myself before reading Consider the Lobster, but now I think about them regularly since reading David Foster Wallace's unique, joyful essay collection.
Check out other Interesting Articles and Stories on our Facebook Page. 
Source : StudentHut