Diwali is coming. This has been the time for firecracker industry to celebrate year after year. But a Supreme Court order this year has restricted bursting of crackers. The Supreme Court has allowed small window of two hours for bursting crackers on Diwali. And, that too for green crackers only. This has left firecracker makers worried about their future.
India's firecracker industry is largely unorganised and worth around Rs 20,000 crore in terms of annual sales. It is estimated that of about Rs 20,000 crore annual sales of firecrackers in India, nearly Rs 5,000 crore is gulped by Chinese imports.
Supreme Court has allowed only a two-hour window for bursting green crackers on Diwali. The industry people, however, say that there is no such thing as green cracker.
Confederation of All-India Traders' Secretary-General Praveen Khandelwal said, The apex court order will definitely impact sales, but is difficult to quantify losses as the industry operates mostly unorganised.
Sivakasi town of Tamil Nadu is the biggest centre for the production of firecrackers. It roughly contributes to half of the firecrackers produced in the country. Approximately 4 lakh workers are employed in the firecracker factories in Sivakasi alone.
Following the Supreme Court order, the firecracker industry leaders in Sivakasi said that they expected a reduction in the sale by 50 per cent this Diwali. This is all set to impact the employment of workers currently engaged in production of firecrackers.
Online Firecracker Sale Banned
The Supreme Court order covers both production and sale of firecrackers. Online sale of firecrackers has been completely banned. So, e-commerce leaders Flipkart and Amazon can't sell firecrackers this year.
Bursting of only green crackers are allowed after the Supreme Court judgment on a 2015 petitions filed by parents of a toddler among others seeking measures to reduce pollution levels in Delhi.
The Supreme Court has banned the use of barium salts in fireworks to reduce pollution and noise. It urged the states to encourage community bursting of firecrackers. The Supreme Court order also says that the permissible limit of sound and smoke will be decided by the Petroleum and Explosives Safety Organisation (PESO).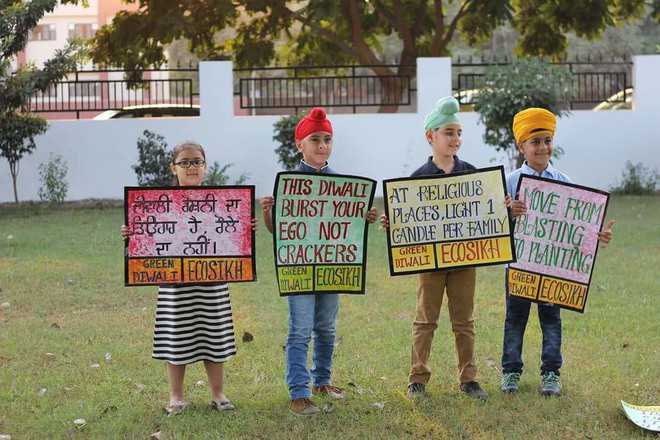 Police Also Clueless
Meanwhile, a PTI report quoted firecracker makers as saying that there is no such thing as green crackers. The Supreme Court order makes SHOs liable if banned firecrackers are sold in their area.
But police officers say that they do not have any equipment to measure the decibel levels of the firecrackers or the smoke they emit to ensure only 'green' firecrackers are being used and they would have to rely mostly on human intelligence and their sources on ground to ensure compliance.
Source: IndiaToday.in (With PTI inputs)